Libby Bradley, RN
Libby Bradley, RN, brings over 25 years of Nursing experience providing quality care in the areas of ICU/CCU, ER, Cardiac Step-down, Geriatrics, Home Health Care (Infusion Therapy.) She also provided Cardiac Rehab, HIV private duty, Pre/Post Op areas and Patient Teaching.
Libby is originally from Michigan and she received her RN Nursing degree from St Clair College in Port Huron, Michigan. She has worked as a nurse at Hermann Hospital (Houston,TX), Anaheim (CA) Memorial Hospital, Henry Ford Hospital in Detroit and Wellstar Kennestone Hospital in Marietta. She has lived in Atlanta for 32 years and has been married to her husband Shaun for 30 years. They have five children all over the age of 20.
Libby is a member of the American Nurses Association and she volunteers extensively throughout the community. She is involved with CCYA (Circle For Children and Young Adults) -a protected shelter for homeless teens, the Y It Matters campaign through the local YMCA, CHRP (Christ Renews His Parish) through St Joseph Catholic Church, and Atherton Place-Memory Care.
Libby loves baking, entertaining, and making memories with her family and friends. She loves being an advocate for the elderly while overseeing their care when family members are unable to always be present. As a nurse care manager with Solutions For Seniors, she has the joy of helping people.
---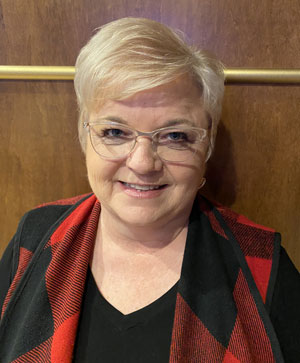 Peni Johnson, RN
Peni Johnson, RN has been in the nursing field since 1984. She graduated from Baroness Erlanger Hospital School of Nursing in Chattanooga, TN. Peni worked initially in nursing homes and home health, and then spent 10 years working in the NICU.
She returned to the senior industry in 2008 and has been working in Assisted Living Communities and in Care Management roles since then. Peni has dealt with dementia and aging parents on a personal level as well, as her mother suffered from vascular dementia during the final 17 years of her life.
Originally from Evansville, IN, Peni and her husband of 38 years have lived in the Atlanta area for over 25 years. She has 3 adult children and 8 grandchildren. Two of her children are also in the nursing field, while the oldest works alongside his father in the family business. Peni's desire to be an advocate for seniors is what brought her to Solutions For Seniors. When she's not working on behalf of the elderly community, she loves to travel and spend time with her family.
---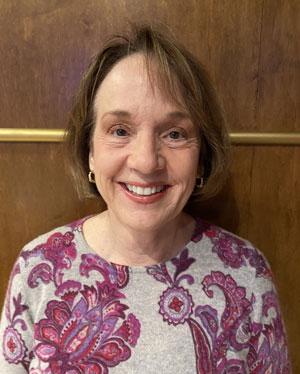 Kathy Kloss, RN
Kathy is an RN who received her BSN from the University of Akron, Ohio. She has previously worked in surgical ICUs in Cleveland, Ohio and Boston, MA. She also received an education in nurse anesthesia from the Hospital of St. Raphael in New Haven, CT. She practiced as a CRNA for 10 years before taking time off to raise her family of two daughters and a son with her husband, Bill.
Most recently, Kathy has worked for several years in the field of home care where she supervised both clients and caregivers. Through this experience she gained valuable insight into the needs and challenges of the aging population.
Kathy and her family have lived in several states including Ohio, Mississippi, and South Carolina. For over a decade, they have called Georgia home. Kathy enjoys hiking and kayaking with her husband, baking and gardening, as well as traveling and spending time with her family.
---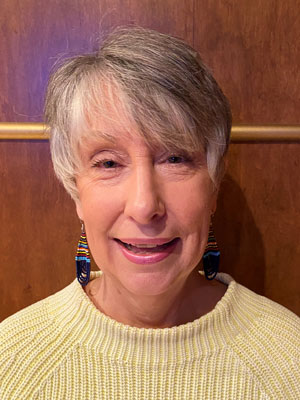 Karen Pirkle, RN
Karen Pirkle, RN has been practicing nursing since 1974 when she received her BSN from the Medical College of Georgia. Karen is a Georgia native and she grew up in Macon. She has also lived in Birmingham, AL., but returned to Georgia over 20 years ago.
Karen and her husband live in Cumming which a booming part of Forsyth County. Since moving to Cumming, Karen has been the Nurse Manager for a Community Health Center. As the Nurse Manager she was in charge of helping patients and their families navigate the increasingly complicated health care system.
Karen's passion for assisting older adults as they age, began with her own grandparents. Her interest grew even more when she helped care for her own father who has been diagnosed with Alzheimer's. She is very excited to be working with Solutions For Seniors and providing care management services.
Karen enjoys reading, classic movies and spending time with her family. She especially enjoys her role of "Grandmother!"
"My professional goal is to see that every person I care for will be safe and as respected as any member of my own family"
---
Sheila Price, RN
Sheila earned her BS in Nursing from Herzing University and is currently a part time staff RN at Northside Hospital in Forsyth. She has worked on a med/surg floor since 2016, working with high acuity patients and mostly with the elderly population. In addition to her nursing experience, Sheila has a BS in Finance from Auburn University. After significant experience gained in real estate and with Delta airlines, she spent several years as a full-time mom to her 2 boys.
After getting her boys off to college, Sheila learned that her passion in life was nursing, so she decided to pursue a nursing degree. She is a member of the ANA and does continuing education through Northside Hospital. She has a passion for working with the elderly and helping them find solutions to the many challenges they face every day.
Sheila is a native of Atlanta and currently lives in Roswell. She enjoys staying involved with her church, spending time with family and friends, playing tennis, and watching her favorite sports teams.
---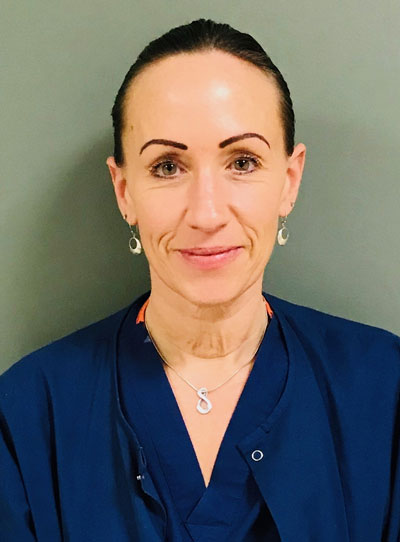 April Spraker, RN
April and her family relocated to Cumming, Georgia from the New England area in 2018. April is an RN and brings nearly 20 years of experience in a multitude of specialties and disease processes.
She has worked in many hospitals up and down the East Coast as a traveling nurse along with the relocations related to her husband's job. She is well versed in ER, trauma, cardiac, pre- and post-surgical and non-surgical procedures, with much of that experience focused on the geriatric community.
April also brings a secondary education of Medical Administration from Champlain College in Vermont where she is originally from. She loves working with the elderly and being an advocate for them as the navigate the challenges associated with aging. April and her husband have two school-age children, plus what she calls her third and oldest child, the family dog.
---
Mynel Yates, PA
Mynel Yates is a Physician Assistant (PA) and she has worked as a PA in geriatrics since 1979, in both private nursing homes as well as the Nursing Home Care Unit at the VA hospital in Atlanta. She is a native of Atlanta and she earned her undergraduate degree as well as her PA degree at Emory University. She is board certified by the National Commission on Certification of Physician Assistants.
She is a member of the Georgia Association of Physician Assistants as well as the Georgia Gerontology Society. Mynel's love for the elderly brought her to Solutions For Seniors in March 2008. She and her husband have four children, and Mynel enjoys spending time with her friends and family.
---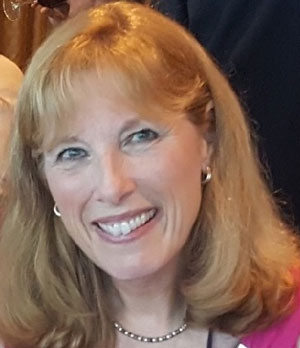 Gayle Horton
Gayle Horton founded Solutions For Seniors® in 1997. Gayle retired in 2018, leaving the company in the very capable hands of its new owners and the existing staff, which is still in place and growing.
---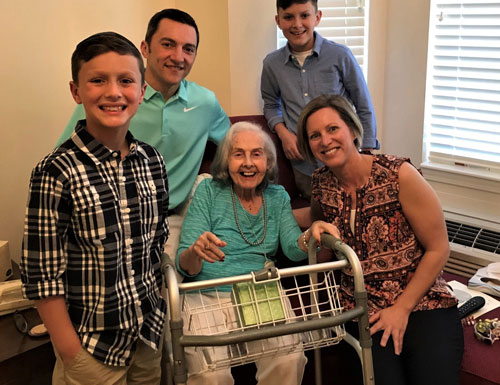 Robin and Jeff Dubrow, Owners
Robin and Jeff Dubrow purchased Solutions For Seniors® from its founder (Gayle Horton) when she retired in 2018. Jeff is a native of Atlanta and Robin is from Moline, IL. They live in Cumming and have two boys that keep them busy when they are not focused on running SFS. The Dubrows were driven to get into care management after several experiences with elderly members of their own respective families. "We saw how difficult it is for families to keep up with their own lives while still trying to navigate the complexities of aging parents and grandparents. Families need help and we want to help as many as we can. We want people in our community to be able to age with dignity".
After working with Gayle for months leading up to her retirement, the company transferred hands to the Dubrows. We still have the same staff of Registered Nurses and a Physician Assistant, and we've added three RNs since 2018. The company still provides all of the same services it did in the past under Gayle's leadership. The Dubrows intend to keep the scope as it is, and continue helping as many families as they can across the metro-Atlanta area.